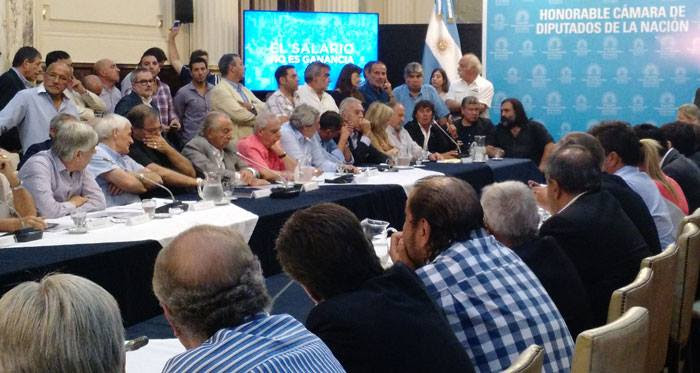 On Wednesday, March 30th, representatives of Argentina's five main trade union organizations (CTA – Autónoma, CTA de los Trabajadores, CGT, CGT Azopardo y CGT Azul y Blanca) held a meeting with different representatives of congress, with the aim of explaining their stance on the modification of the income tax rates, and in support of a law against layoffs.
Secretary General Pablo Micheli and Assistant Secretary José Rigane represented the CTA-Autónoma. Also present at the meeting were Hugo Yasky, Secretary General of the CTA de los Trabajadores and Antonio Caló, Hugo Moyano and Luis Barrionuevo on behalf of the three CGT divisions.
During the meeting, Micheli expressed his worry over the country's current situation.
"This opportunity is very important for us. We need to express ourselves because we are very worried about the difficult moment our country is going through. We are worried about the brutal wave of dismissals at the provincial and national levels, in both the public and private sectors. They are adding thousands of people to the ranks of the impoverished in Argentina, which now stands at about 30%. This situation calls for the discussion we are having on the employment emergency, so that we can seriously talk about establishing a ban on layoffs for a year".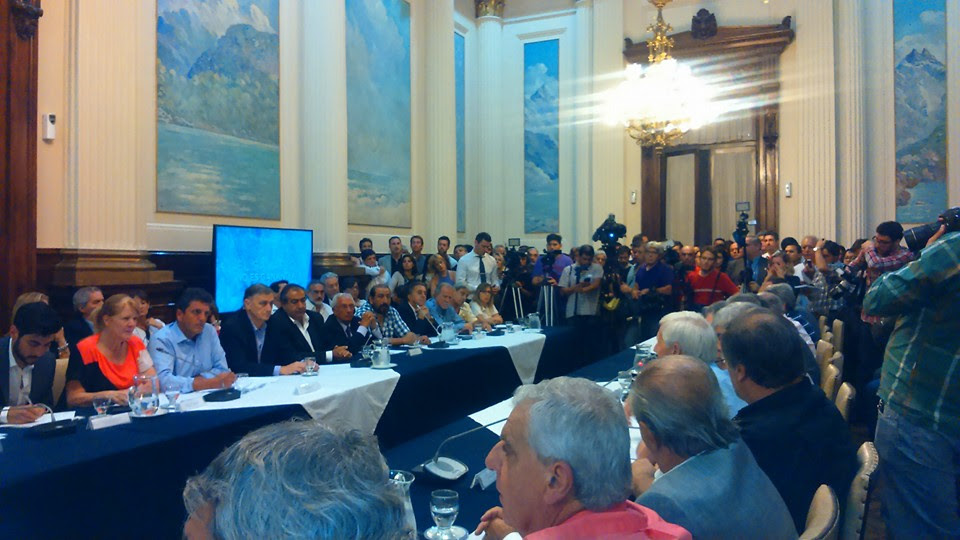 LyFMDP Secretary General and CTA – Autonomous Assistant Secretary, José Rigane, said that "it was a historic event because for the first time in years Argentina's five main trade union organizations, that have a strong presence all across the country, got together to state the need of a legal ruling that gives a response to all the workers suffering the austerity measures, labour flexibility and precariousness, as well as dismissals in both the public and private sectors".
He also stressed that "the government had the political will and was very quick to eliminate taxation on the mega mining industry or on agriculture; however it has not shown the same enthusiasm to take care of the demands of the workers' movement or to take care of the poorest and most vulnerable sections of the population".