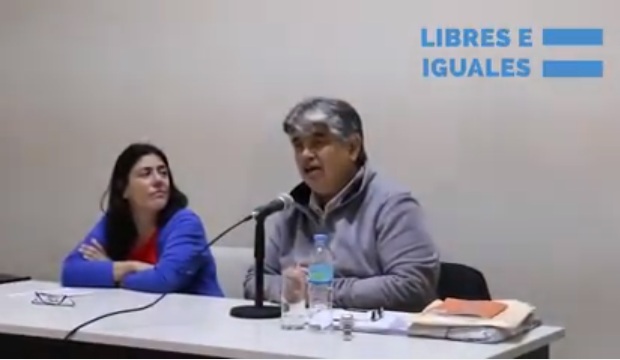 As part of the activities organized by "Emancipación Sur" in Bahía Blanca, Secretary General of the union "Luz y Fuerza de Mar del Plata" and also of the "Federation of Energy Workers of the Argentine Republic (FeTERA)", José Rigane, gave a lecture on energy issues and problems in Argentina at the Centro Histórico Cultural of the Universidad Nacional del Sur.
Among the topics discussed were:
– The concept of energy as a social good and a human right as opposed to energy as a commodity.
– Access to energy, a more serious problem than most people would think: more than 1.6 billion people around the world have no access to energy at all.
– It is indispensable to declare gas, water and electricity supply as well as sanitary services as public services; therefore it is necessary to change the current regulatory frameworks.
– The importance of achieving energy sovereignty, which means preventing transnational companies from having the monopoly of commercialization and technological development through the contracts granted by politicians.
Watch the full lecture below (in Spanish):