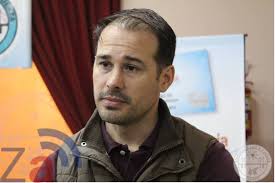 The Zárate Luz y Fuerza trade union denounced Nucleoeléctrica Argentina S.A. (NASA) for firing the union's Deputy Secretary, Damián Straschenco, who was attacked earlier this year by placing contaminated heavy water on his water bottle.
In a large assembly of union members, which took place on Tuesday September 19, the discriminatory and anti-union dismissal of the leader was repudiated considering it the final objective of a series of events of extreme gravity.
In communiqué, the union said that since 2015, Straschenco was being persecuted in his role as union leader through an internal summary titled "Presuntas irregularidades" ("Alleged Irregularities").
"To this end, NASA proceeded to open a case file at the Federal Court and requested the Judge allowed them to proceed with the said summary, without specifying neither the damage nor the disciplinary measures that it intended to adopt; which expressly violates Argentine law in the case of workers under the protection of trade union tutelage."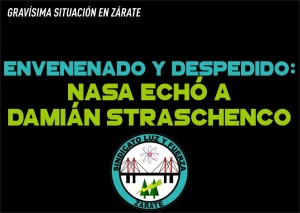 "Despite failing to comply with legal standards, the Federal Justice opened the case (when in fact it should have dismissed it) and empowered NASA to continue with a summary that took more than 30 months to complete. In that summary NASA had committed to provide witnesses and videos that demonstrated the alleged facts denounced, but "strikingly" at the time of having to present them before the Federal Court, they did not do it and gave up to provide them."
"What NASA did do, is dismissing Damián Straschenco, and conspicuously they also fired several more workers who did witness what really happened," read the statement.
Luz y Fuerza Zárate urged "all local, provincial, and national legislative and executive authorities to take a public stand" on this matter.
The trade union organization also filed a complaint with the ILO, and presented a file at the Concejo Deliberante de Zárate. They are still waiting for their councillors to take a stand.
To read the full communiqué in Spanish, click here.