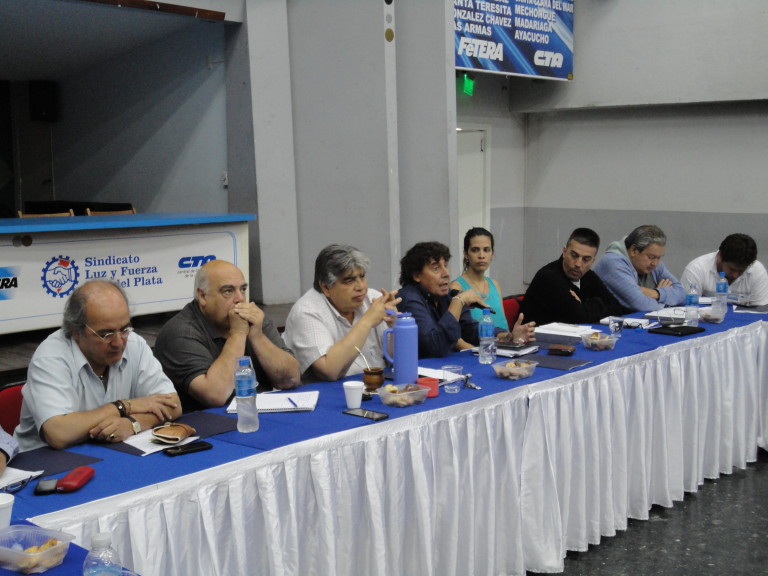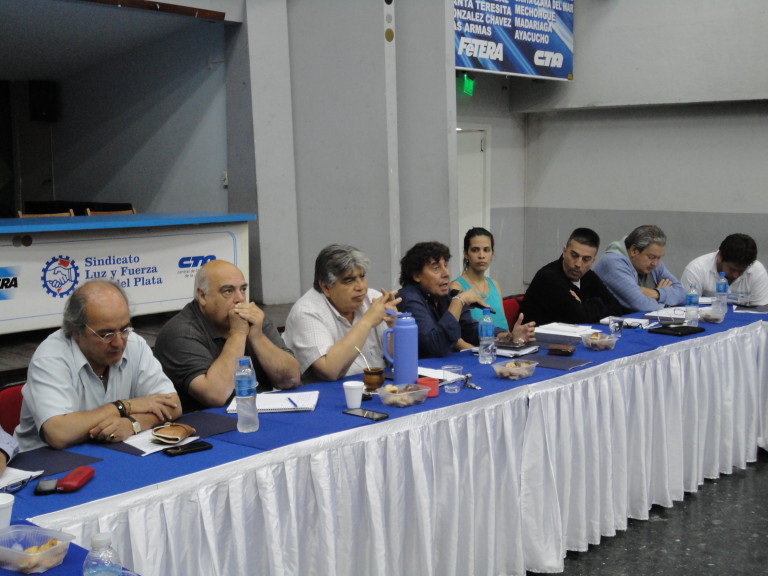 The Luz y Fuerza of Mar del Plata trade union hosted last December 19 and 20 the meeting of the National Board of the CTA Autónoma (CTA-A). During both days, CTA-A's Secretaries-General of all provinces analyzed the social, political and economic context of the country and the situation of workers.
The panel was chaired by the National Secretary General, Pablo Micheli and the Deputy Secretary, José Rigane. An analysis of the internal situation of the Central also took place.
Micheli stated that "we are taking stock of the CTA's situation during this 2016 and it has not been an easy year for workers, with the price increases in food, fuel, etc. In terms of the income tax discussion it will have a favourable closure, but not as much as we wanted. It seems as if we workers were a spoil of war for whatever government is at the helm."
At the beginning of the meeting, a tribute was paid to Carlos Chile, former Secretary of Organization of the CTA-A and leader of the Movimiento Territorial de Liberación (MTL) who recently passed away, with a homage video projection reminding his life, his militancy and his commitment to the continent's workers. Then there was a minute of emotional and respectful applause from a standing audience.