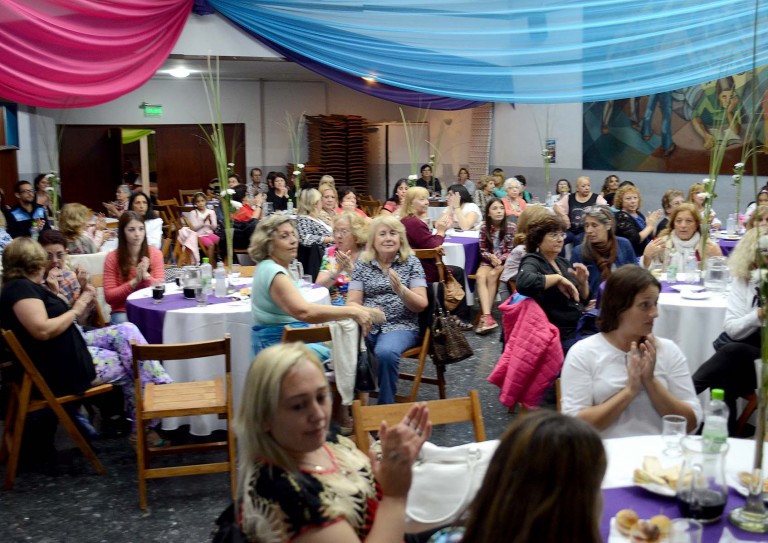 On Friday, March 11, our union celebrated the International Working Women's Day (March 8th). The union's Assembly Hall hosted more than a hundred women workers from Mar del Plata and other local cities and during the event, a video was played in order to pay tribute to all the great women throughout the history of humankind.
The struggles of our union – in which women workers have played a prominent role- were also remembered by showing different images and photos. Many representatives from other unions and social organizations also attended this celebration.
At the end of the event, Romina Quintas, Marcela Coppolillo and Nilda Ruiz read the document that will be presented to the EDEA S.A. authorities in order to protest against the various situations of violence the company's female employees face every day at work, the lack of staff for customer service, the bad building conditions and dealing with consumers' complaints about the rate hike.