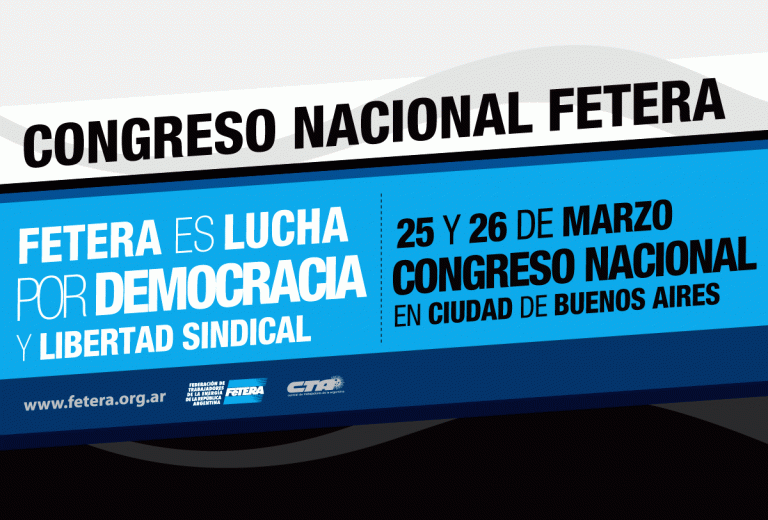 The XVI Ordinary National Congress and the XVIII Extraordinary National Congress FETERA-CTA Autonomous will be conducted under the motto "Social and Labour Rights, energy sovereignty and climate change" and will take place in the city of Buenos Aires on March 25th and 26th at the central offices of the State Workers' Association (ATE, in Spanish).
The Extraordinary Congress' agenda will be mainly focused on discussing the new energy situation, people's right to energy as well as the need of diversifying production. The current situation of the workers' movement as well as different subjects such as layoffs, precariousness, suspensions, right to strike, income tax, freedom and trade union democracy will also be debated in congress.
A Climate Change report will also be discussed at the event as well as other topics important to the organization.