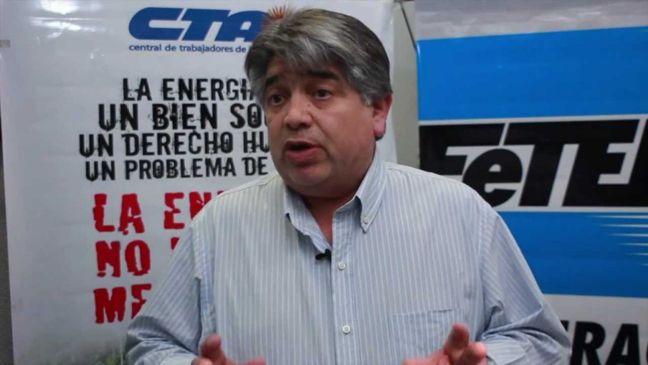 FeTERA's Secretary General, José Rigane spoke about the situation of the Minister of Energy, Juan José Aranguren, who has been denounced due to incompatibility in his duties as a public official (he owns 16 million pesos in Royal Dutch Shell shares and is, at the same time, the head of the energy ministry) and is being highly questioned due to his rate hike policy and the transference of millions of pesos to oil companies.
Rigane said that "Aranguren's energy model is based on benefits for multinational companies, stressing the conceptualization of energy as a commodity, which is very far from the true concept of energy, which is that it is a social good and a human right."
The Autonomous CTA leader also stressed that "Aranguren's energy model and all his political decisions are aimed at recovering gains and profits for the multinational oil companies. This explains the price hikes of fuels and energy service on the one hand, and the subsidies to oil companies on the other."
"He is not going to solve Argentina's energy problem because we need to change the model for a new one seeking energy sovereignty. We need to guarantee energy to all Argentines, and Aranguren's model is the opposite of that," Rigane added.
On the possibility of Aranguren leaving his post as minister, Rigane said that "if the minister's resignation meant a change in the country's energy model and the people's recuperation of their resources, then it would be a positive step. But if the resignation is just to change one minister for another and keep the same policies, then it represents no solution at all."