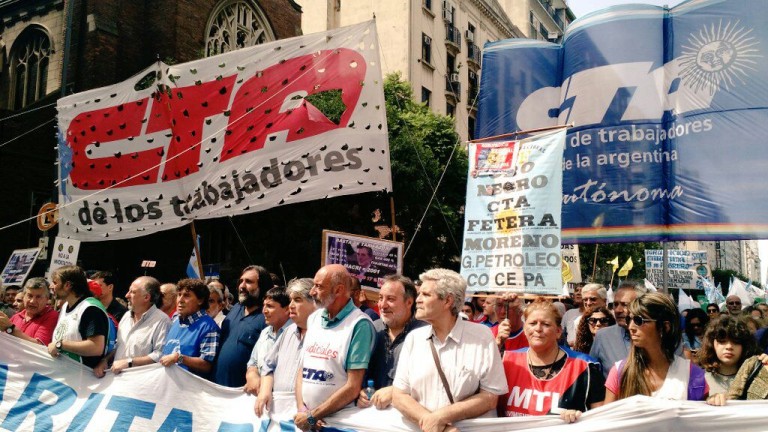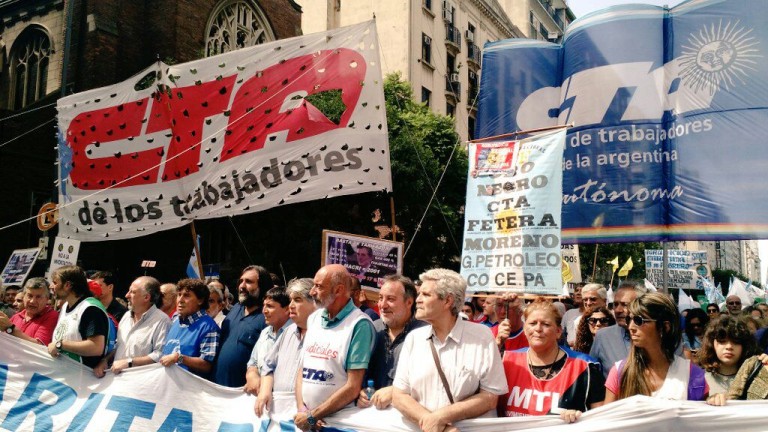 By José Rigane*
The day of Tuesday, March 7, 2017 was historic and resounding. We must set the date for a national strike in unity of action.
Today, unity of action gains a strategic value, because we cannot fail to recognize in the diagnosis of our reality the existing division within the popular sectors and the labour movement. It is part of a situation we must overcome.
This does not mean that there are no different points of view, different criteria of organizational development, etc., but the truth and the fact is that the only real possibility to put a stop to the power and the initiatives of Macri's government, which up until now they have clearly demonstrated that are meant for the benefit of the sectors concentrating wealth and not for those who have less.
The unity of action has become of vital importance. That is why, from the CTA Autónoma we have taken a step forward, because we have managed to resolve the unity of action with the CTA de los Trabajadores, with which we have clear differences, but we could develop program of demands and a plan of action for six months.
This unity of action needs to be extended to other sectors, to other organizations and to try and finally express it in a resounding way, and for us, we believe that this has to be achieved in a NATIONAL STRIKE AGAINST MACRI'S POLICIES, which seek to flexibilize even more the labour rights, which pose objectives such as those implemented in the oil workers´ sector, or which try to modify the age of retirement, or which seek that with the opening of the international market, the domestic market not be a pattern of development and for that they need to lower labour costs and the loss of the workers' purchasing power. All this is a situation that affects retirees, pensioners and active workers, and it obviously generates more layoffs and suspensions.
This is why unity of action is indispensable, beyond the differences that may exist among the different organizations and that unity must be strongly expressed in a national strike.
March 7, 2017.
*Deputy Secretary of the CTA Autónoma