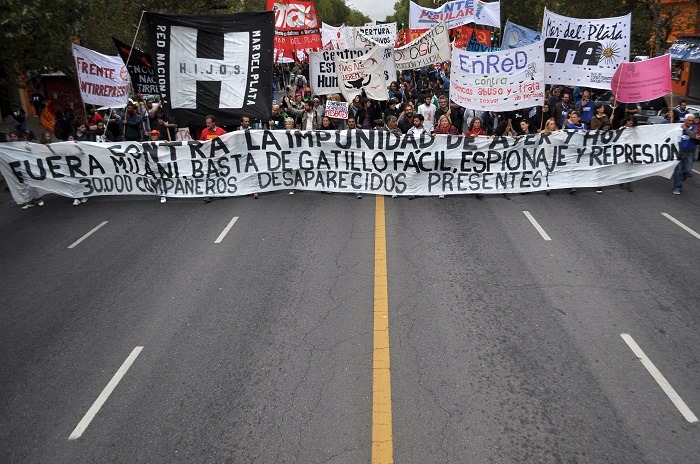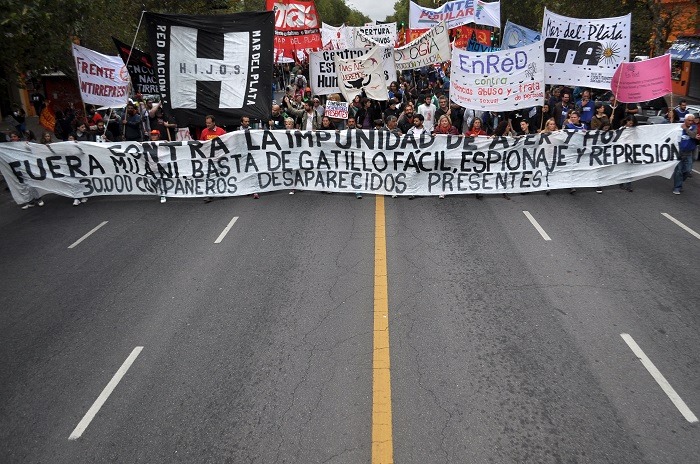 Thousands of Argentines gathered on Friday 24 at Plaza de Mayo on occasion of the National Day of Memory for Truth and Justice, to pay tribute to the victims of the last military dictatorship (1976-1983).
After forty-one years of the 1976 coup d'état, which began one of the darkest chapters of this country, human rights groups such as the Grandmothers of Plaza de Mayo, the Mothers, and Mothers of the Plaza de Mayo-Founding Line, led this traditional march.
The Luz y Fuerza de Mar del Plata energy union also participated in the march and highlighted that "Every year, March 24, is not just another date, it is not a holiday to celebrate, but to remember and deepen our memory".
"From the Luz y Fuerza de Mar del Plata Union along with the Federation of Energy Workers of Argentina (FeTERA) and the CTA Autónoma, we assert that this date is a very important day of struggle for the Argentine people, in which the whole country reaffirms that the coup d'état commanded by Jorge Rafael Videla and company was a genocide and that 30,000 people disappeared".
"After 15 months of a government that intends to annul the memory, stop the trials for crimes against humanity and reinstall the "Theory of the two demons", we take to the streets again to prevent a single step back in the advances that our entire people has built with effort and sacrifice".
"We repudiate the repressive attempts to curb popular mobilization, to promote the criminalization of protest, to enforce anti-picket protocols, to take away trade unions legal status, to impose sanctions and salary discounts to those who exercise their constitutional right to strike. We also tell the President of the Nation that this March 24, with the highest degree of unity, that we demand the freedom of all political prisoners", stressed the communiqué.
To read the full communiqué in Spanish, click here.