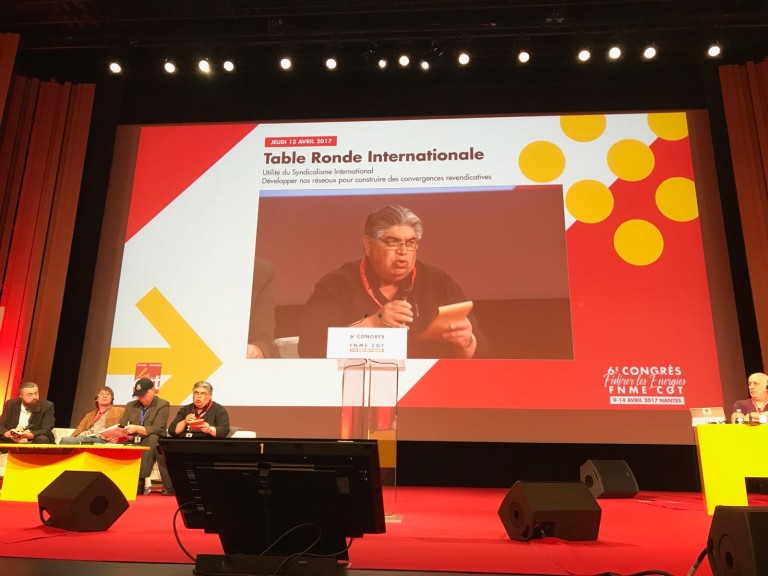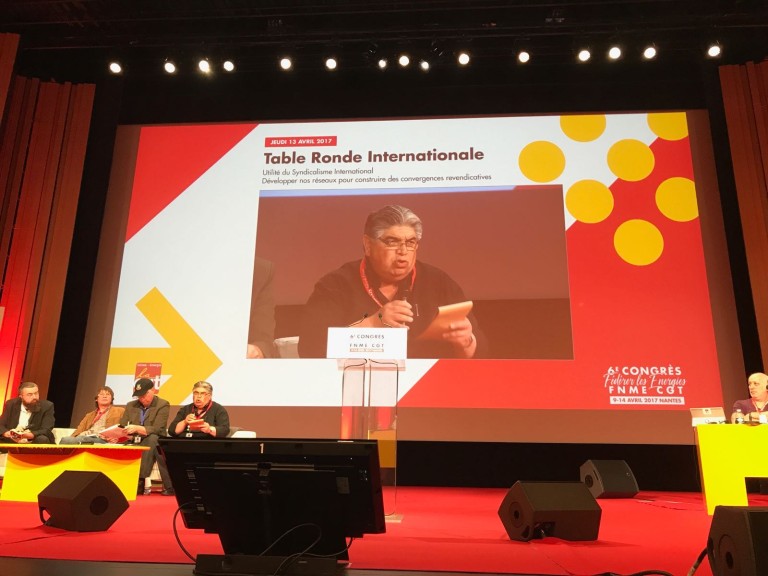 The 6th Congress of the National Federation of Mining and Energy of France (FNME CGT), which is part of the French CGT, took place in the city of Nantes, with more than 1,000 delegates. Jose Rigane was the only Argentine to participate in this Congress where he met with Philippe Martínez, CGT's General Secretary, and with delegates from other countries.
In a recent interview with Prensa FeTERA, he commented on the main topics of his speech at the Congress.
"There is no possibility of development in a country if we don't have the resources, because they're part of national sovereignty and in Argentina, a process of loss of energy sovereignty started 40 years ago. In 1990, the Argentine energy system was privatized, divided and disintegrated, and an energy model based on privatization and foreign investment was developed instead", he stressed.
Rigane also pointed out "the importance of building a critical theory of the labor movement in a historical time like the one we currently live in. In this context, the importance of the idea of unity of action to face the struggles, the crucial defense of the right to strike and the construction of a new model of trade union based on participation, democracy and the integration of the entire working class, that is, the employed and the unemployed as well."
@RiganeJose en Francia "Tenemos que generar redes continentales para frenar a las multinacionales" @FeTERAOFICIAL https://t.co/k6cpVAyysi pic.twitter.com/QPXms7gAfc

— CTA Autónoma (@cta_autonoma) 19 de abril de 2017
Rigane also compared the energy situation in Argentina and in France, and stressed that "despite the fact that 85% of French electric companies are state-owned, there are many similar things." He said privatization is a common denominator but maybe the difference is how deep the privatization actually goes. "In Argentina they privatized everything, and there's also a systematic increase in tariffs."
About the struggles of French workers regarding the reform on retirement pension and working conditions Rigane said that "so far the workers' resistance is very strong, although they have not yet won the battle on these subjects, despite the enormous mobilizations carried out in 2016 in the country's main cities and towns." He also added that "the fight against the labor reform is actually a phenomenon going on in all Europe, not just in France."
To read the full interview in Spanish, click here