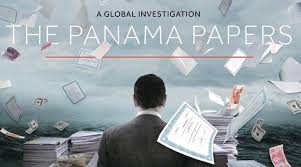 In an interview with "Energía Nuestra", a radio show produced by Prensa FeTERA, economist Sergio Arelovich explained what the Panama Papers leaked documents revealed about YPF, the state-owned oil company.
He said that "YPF, in its agreement with Chevron to exploit the Vaca Muerta oil field, created a group of companies in tax havens out of the Argentine territory. Particularly in Delaware (near Washington DC, in the US).
Arelovich explained that "Chevron did the same with other offshore companies for Vaca Muerta. This means that the YPF-Chevron agreement has these companies based in tax havens as counterparts." He added that "this is very serious because of the lack of responsibility in case there are environmental crimes," among other things.
"There isn't an illegal economy disassociated from the legal economy, they both form one unit," Arelovich stressed.
"This is an important debt of democracy in our country. It must be discussed from the point of view of social norms and standards related to the inflow of foreign capital and foreign direct investment. It is a clear flaw in our democracy," he concluded.
Full interview in Spanish:
"Energía Nuestra" is a radio show co-produced by Prensa FeTERA and Radio Sur 88.3 FM